October 20, 2020
On Pharmacy Technician Day we celebrate the important role that pharmacy technicians play in assuring patient health and safety and as an integral part of the pharmacy team. Thank you for your hard work and for all that you contribute—on the front lines and behind the scenes—to improve the pharmacy community.
Meet a few of our ACA, ACVP, and PPHI Pharmacy Technician Members below.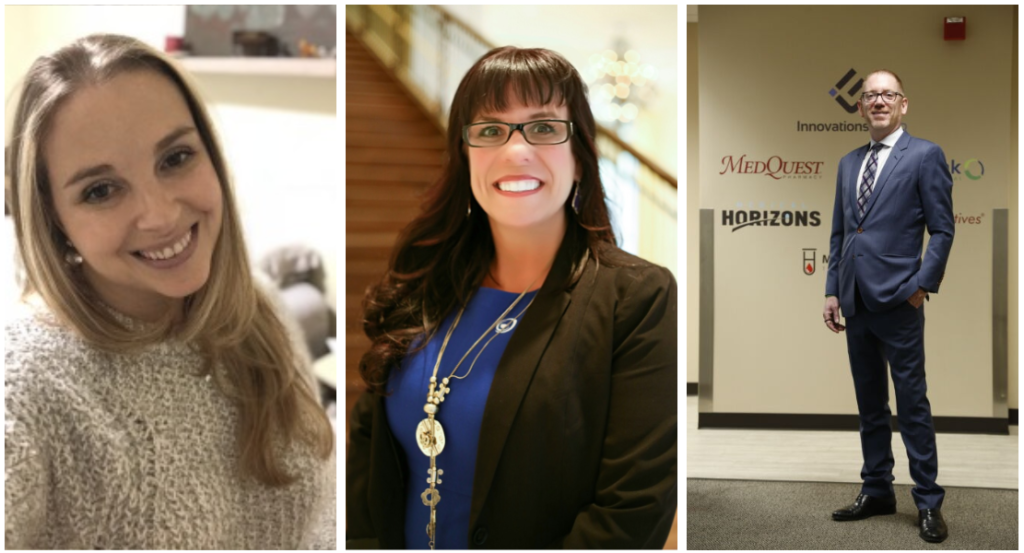 Scherra Bartoli, CPhT, RPhT, PRS
Pharmacy Regulatory Specialist | Integrated Medical Systems – IMS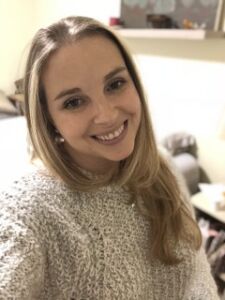 ACA & ACVP Member since 2014
Changing life circumstances brought me to work at my very first pharmacy as a clerk and then technician. I decided very quickly that I wanted to know more and challenged myself to get my CPhT by the next testing date which was in 48 days. It was one of the hardest things I had to do but it left me eager to learn more! Soon my pharmacist realized my passion was perhaps too big for inside the pharmacy, so he sent me out to market a few days a week which led to new position as the Director of Marketing for Allenhill Pharmacy and Medical Supply. I attended marketing training and eventually was asked to up speak myself at a conference for the American College of Veterinary Pharmacists!
Since leaving Allenhill, I went on to become the Director of Marketing and Sales for a large pharmacy program and spoke at several national conferences regarding marketing your compounding business. I was then hired by the American College of Apothecaries and the American College of Veterinary Pharmacists where I oversaw the complete renovation of and directed the compounding training programs. I also assisted in running their Veterinary Compounding Conference. I moved on from there to work as a Director of Compounding for a local pharmacy and then became a Cleanroom Product Consultant for MSD, McKesson. In 2020 I joined Integrated Medical Systems – IMS, serving as the Pharmacy Regulatory Specialist to assist clients in tailored product selection and overall compliance.
There are no limitations to what you can do with your career as a pharmacy technician. Find your passion and see where it takes you.
Erin Michael, MBA, MS, CPhT
Director of Outside Sales | PCCA
ACA Member since 2019
I started working in pharmacy at the young age of 15. It was a community pharmacy in Encino, California, that had a video department and large gift department in addition to the pharmacy. I will never forget the relationship the pharmacist had with our patients and the difference the services we offered made in their lives. I was always interested in math and science, and I was blessed to work under such an amazing pharmacist. He was definitely an influence in my decision to pursue pharmacy as a career. He shared everything there was to know about pharmacy and before I knew it, I was counting pills, typing prescriptions, and interacting with doctors and patients.
After graduating high school (at 16 years old), I moved to Northern California to start college with a focus on pre-pharmacy. Unfortunately, life got in the way, and I had to take some time away from school to work full time. I applied for a position at the local pharmacy in Eureka, California, but what I found was that since I had moved, the Board of Pharmacy had implemented the registration process for pharmacy technicians. I had experience "teching" but now I needed to fulfill the requirements in order to get registered. After achieving that, I moved on and was one of the first groups of technicians in the country to be certified by the Pharmacy Technician Certification Board. I became a test question writer for the Certification Exam and tutored other fellow technicians who wanted become certified like me.
In 1996, I was introduced to compounding and fell in love. As someone who loves to cook, it felt very natural, and I instantly saw how we could help hospice patients, children with autism, and even dogs and cats. It was so rewarding, and I loved everything I was doing, but I wanted more. My boss was a CPhA member, and as I was researching to see if the Association would benefit me, I started looking at our Local Association and was instrumental in reviving it, oftentimes gathering fifty pharmacists and technicians for CE dinners and association meetings. I continued my advocacy in CPhA serving as Academy of Pharmacy Technicians (APT) Chair, APT Board of Trustees member, and on numerous other committees. Protecting and advancing the profession is a passion of mine, and I am so proud to say I am a pharmacy technician. While I never returned to complete my pharmacy degree, I did go back to get an MBA and an MS. Because of my love for compounding, I have moved on from working in the pharmacy to helping other community pharmacies add compounding to their practice and showing them how they can help patients through customized medications. I am active at the state and national level and most recently was elected to the Alliance for Pharmacy Compounding Board of Directors, a national alliance that protects the compounding profession.
The pharmacy world has changed a lot in twenty-five years, and technicians are a vital part of that world. We have continued to gain responsibility year after year, and I am excited for the future. I encourage not just technicians but everyone in pharmacy to get involved. It takes a village, and we need everyone's help to continue to advance and protect the pharmacy profession. I am PROUD to be a Pharmacy Technician and encourage you to get involved. Be proud and remember your voice matters!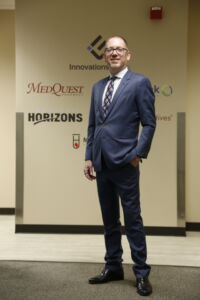 ACA, ACVP, and PPHI Member since 2018
Becoming a pharmacy technician was one of the best decisions I have made. At the time I was going to school and viewed a pharmacy technician position as an interesting job to learn more and make a little extra money for tuition. Fortunately in school I was going straight for the money, History and French Literature.
As a new technician I learned an incredible amount from our two founding pharmacists, Salvador DeLaCruz and Sandra Sheppard. As much as I learned about pharmacy, I also learned about life. Salvador and Sandra taught the importance of hard work and taking care of our patients. They also taught me a lot about the art and science of compounding.
That was over 20 years ago and although many things have changed, the importance of hard work and taking care of our patients have not. Although I still have my active pharmacy technician license, I am now privileged to work with a team of over 100 talented pharmacy professionals at MedQuest Pharmacy in North Salt Lake, UT.
My role as CEO has changed to be a mixture between the head cheerleader and the water boy in order to make sure our team has the resources and support to be successful. We have a culture of everyone being focused on quality and compliance, regardless of their position. We have also expanded that focus to include advocacy and have had the privilege of meeting with many of our elected representatives here in Utah and in Washington, DC to build awareness about the importance of compounding and allow them to see it up close.
As a lifelong learner, I continued my formal education and training and look fondly upon the days of listen to Salvador and Sandra share life lessons. I also feel very privileged to learn from our licensed pharmacy technicians, pharmacists, support staff and other professionals on a daily basis. The greatest reward is to see the feedback from our patients and the significant difference we make in their lives.